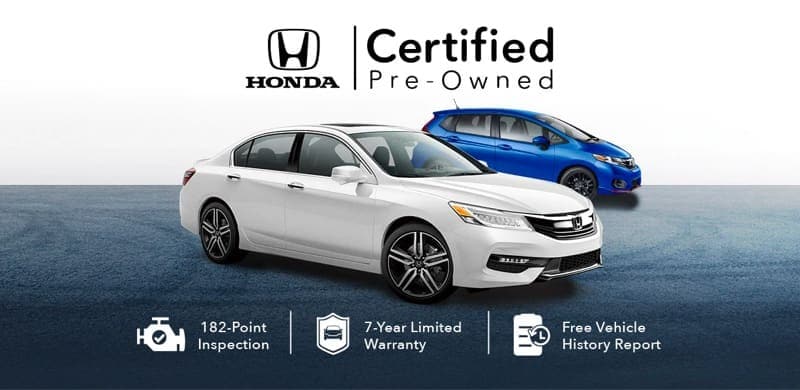 Certified Pre-Owned
Nothing compares to the quality of a Honda. No other program comes close.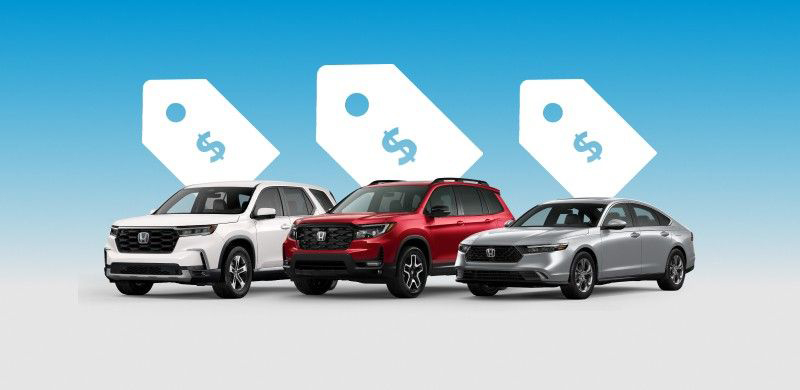 Current Offers
See this month's featured current offers going on now on new Honda vehicles.
Our Reviews
Had a great experience dealing with Jefferson City Honda. Taylor was wonderful to work with and was very knowledgeable on the vehicle that we purchased. He went out of his way to help us setup the car the way we wanted it and explained the Honda sensing.
Thanks mike for all your help! Mike went above and beyond for our family! Having a 7 & 8 year can be stressful when making a big purchase! Mike went that extra mile to make sure we understood everything, made us comfortable, got us the best deal possible and even had a sense of humor! Definitely won't be shopping anywhere else in the future! Thanks Mike for everything! We will be spreading the word on your great costumer service!
Once again the sales and service departments have hit it out of the park for us. Jerod Miller, our salesman, lined up several 2021 Pilots we requested to see. He met us at the door, greeted us by name and made us comfortable and welcome. We were trading our 2019 Honda CR-V and were offered a fair value on the trade. That, coupled with our chosen Pilot Special edition SUV, led to a satisfactory deal. Mike Sullivan in the finance department, handled the paperwork and payment and we walked out with a full title on our new vehicle. We wanted to order an accessory and a very nice woman from the Parts/Service Department, knew what we wanted, matched the color with our VIN, and said it would be shipped to us in two days (wish we recalled her name). The service department was also very helpful in answering questions we had about installing the incoming accessory part. All in all, a another great experience with Jefferson City Honda. P.S. The only suggestion we would make is that they turn down the volume in the music piped into the showroom....very loud and interferes with quiet communication.
Wonderful experience at Jefferson City Honda! Friendly sales staff, fair and not at all pushy! Definitely there to make a positive experience and make sure the customer is happy!
He's a professional and willing to go the extra mile to make a customer happy. He's well-verses on product knowledge and communicates effectively. Timeliness is prompt and will come back due to my experience.
No complaints but miss Tyler. Pain in the you know what is this minimum word requirement. Lose it. Find it irritating. Please change this. Thanks.
Very pleased with Jefferson Honda. However a continued issue with emissions / fuel injector that corporate Honda refuses to participate in fixing. Very disappointed with Honda.
Bella is amazing. We came in with a car in mind, but she listened to our wants and recommended some more. We love the one we got and she made the process so easy. She's great and we will highly recommend her!
They made transaction relatively simple Why why why why hey hy hy hy hex Bryan a a q a t Stupid to make me write 25 words This part sucks I have to say
I love the way Honda of Jeff helps me find the right car for my needs thay let me test drive what I wanted when I bought a new car I felt that I got a good deal and very good value
This was our first purchase from this dealership and we were very impressed. We worked with Cliff, who was outstanding and really knew the specifics of our vehicle and was able to speak confidently about this model and how it compared to other trims of this model. While Cliff was away working on the financials, AJ, the GM of the dealership, stopped by and spoke to us for a while as we shared stories about our families and very little about purchasing a new car. It was very relaxed. We wrapped everything up with Mike Sullivan from the Finance Department. As with Cliff and AJ, it was a very low-key and pleasant experience. We would certainly recommend these folks to anyone shopping for a new or used car.
They were friendly, helpful and explained everything to me. Bryce got me in right away and the guys did a good job. I have always depended on them and they don't disappoint.
I appreciate the service I get when taking my car to Honda. Bryce is always very helpful and provides great Customer Service and the convenience of hours is helpful too!
Greg Mooney listened, was patient with test driving multiple vehicles, and expressed a genuine desire to help. We purchased 2 cars - one for me and one for my 21-year old transgender son who tends to not talk to strangers. Greg was so approachable that my son felt comfortable, interacted with him, joked, and called him a few days later with a question. This was truly a remarkable experience for Emmett and will help him with future life-experiences.
The service was great and the customer service was better. It was a great experience. Will use them again. Thanks you all for the great service.
Kent Hager is always so helpful and friendly. I feel well taken care of when I go in. Love having a ride to work. I never have to wait long.
Jared did a great job helping find exactly what i was looking for; he wasn't too pushy in the process and made it happen. Spent less than 4 hrs, drank 2 cups of coffee and drove away in my new car. He even picked me up in the morning to get my other vehicle. Hands down would hit Jaren every time. Mike and Josh did great with the assistance and making my boy and I feel welcome. Thanks again you guys!!!
Friendly people and easy to work with! Friendly people and easy to work with Friendly people and easy to work with Friendly people and easy to work with
Great salesman to deal with. Did everything he could to get us the best deal. Love my new used car. Only complaint was I felt like it took longer than needed. Finance department was in no hurry since we didn't finance the car.
Thanks for an awesome experience and the great service. Manny and Bryce did an excellent job on my vehicle and I would highly recommend Honda service to anyone.
Friendly staff and easy to deal with. Roger answered all my questions and kept me informed about the progress with finding the color of truck I wanted. Sales manager gave my a call personally to tell me why there was a delay in getting the truck to Jefferson City. Highly recommend this dealership.
I have always had excellent service when I have taken my Honda for service. Recently I made a purchase. The salesman was very courteous. He answered all my questions and helped me understand the details of operating systems.
Everyone was very friendly and helpful, the staff were able to answer all of our questions and made the experience very pleasant. We ended up staying for an extra hour just talking with the salesman and financial officer, which was a very happy surprise!
I always feel comfortable dealing with the service department. They are a very knowledgeable and friendly team! They are the only ones who work on my car.
Very helpful, friendly, and accommodating. Never pressured to purchase as I was test driving a few different vehicles. They provided great information throughout the process, and I am 100% pleased with my decision to purchase my Honda Pilot from this dealership.

Welcome To Your Preferred Honda Dealership In Jefferson City, MO
At Honda of Jefferson City, we've got all the latest and greatest models from Honda and certified pre-owned vehicles from other popular manufacturers. You won't find low prices like these anywhere else in Missouri. Our skilled, bilingual staff is ready to walk you through the buying process so you can drive away from our lot in your dream car. If you're looking for quality maintenance and repairs, your search is over--Honda of Jefferson City offers a pickup and delivery service for any vehicle maintenance requests. With us, you can even help support the Jefferson City United Way. Take a look around and let us know when one of our vehicles catches your eye!
Read More...
Get Directions To Honda of Jefferson City